A heart problem is a distressing life event and feeling apprehensive or helpless is normal
Most heart patients regain emotional balance while adjusting to life with a heart condition. Persistent psychological issues can interfere with recovery and raise the risk of recurring heart problems. Cardiac rehabilitation helps alleviate anxiety and depression.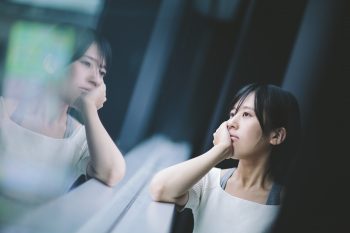 A heart problem is a distressing life event that is often accompanied by apprehension, helplessness, loss of confidence in the body, or sadness. These reactions are experienced by the majority of heart patients and are part of a normal coping process. Many patients, but not all, regain their emotional balance during recovery and adjustment to life with a heart condition.
Some heart patients experience psychological issues which, if not addressed, interfere with recovery and thereby increase the risk of recurring heart problems. Apathy, loss of interest in previously enjoyable activities, and dark thoughts hinder lifestyle changes. Fear can trigger avoidance of physical activities with negative consequences on physical health and quality of life. Depression and anxiety are the most common reactions after a cardiac event. Depression is three times more common in heart patients than the general population. Up to 40% of heart patients have severe anxiety. Patients who often feel negative emotions but do not express them are prone to emotional distress and reduced quality of life.
Join a cardiac rehabilitation programme in your area and learn how to prevent or cope with psychosocial problems.
Cardiac rehabilitation is performed by a team of cardiologists, physiotherapists, nurses, dietitians and psychologists who provide physical and mental support for optimal recovery. A psychologist will clarify the severity of your symptoms and explain the role and influence of stress, anxiety, and depression in your recovery. In group and individual sessions, you will receive pointers on how to manage stress through relaxation and redirect negative thoughts toward more helpful ones. Addressing anxiety and depression is integral to cardiac rehabilitation. Participating in exercise training sessions led by physiotherapists helps regain physical self-confidence, reduces anxiety, and improves mood. Many patients gain support and motivation from fellow patients during these sessions. International research shows that multidisciplinary cardiac rehabilitation significantly improves depression and anxiety, has a beneficial effect on lifestyle changes, and enhances quality of life.