Observing a collapse? Encountered an unresponsive person?
Your actions can help save a life – you can't do anything wrong. Doing something is far better than doing nothing at all. You alone can and will make the difference if someone survives a cardiac arrest.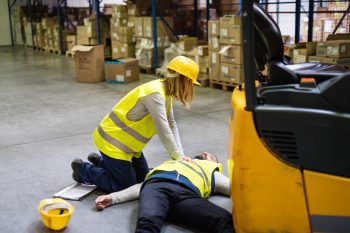 The good news: Helping to save someone's life is easier than you think.
If you see someone collapsing, approach the victim.
Tell someone to call the local emergency number (if you don't know the local number, 112 works throughout Europe and many other countries) and look for a defibrillator. If you are alone, call emergency and stay with the victim.
If the person is unresponsive and not breathing properly – start CPR:
Lean over the person's chest, put one hand in the centre of the chest, put the second hand on top of the first and PUSH HARD AND FAST UNTIL HELP ARRIVES. You should give about 100 to 120 compressions per minute, which is about the same tempo as the famous Bee Gees song Stayin' Alive. Continue until the ambulance arrives.
REMEMBER:
CALL EMERGENCY SERVICES
PUSH HARD AND FAST
YOUR ACTIONS CAN HELP SAVE A LIFE!
For further information, you may watch this video created by the British Heart Foundation.